Alexis Korner & Peter Thorup
With SNAPE
"Live On Tour In Germany"
Side 1
1. Going Down (Don Nix) 3:15
2. Early In The Morning (Gasper Lawal) 5:38
3. You Got The Power (To Turn Me On) (Willie M. Chabers) 10:32
Side2
4. Snape (Alexis Korner and Ian Wallace) 16:51
Side 3
5. Rock Me Baby (Trad.Arr.Alexis Korner) 9:13
6. These Kind Of Blues (Junior Wells) 5:55
Side 4
7. The Night Time Is The Right Time (Ray Charles) 5:58
8. Bottom Of The Sea (Muddy Waters) 4:39
9. Oo-Wee Baby (Trad.Arr.Alexis Korner and Peter Thorup) 3:18
Alexis Korner: vocal (1,2,5,9), electric guitar (except for 2), backing vocals (3)
Peter Thorup: vocals (1,2,3,9), electric guitar and backing vocals (5)
Boz Burrell: bass guitar, backing vocals (1,2,3,5), vocals (6,7,8,9)
Mel Collins: saxophones
Tim Hinkley: piano (1), organ (2,7,8,9), electric piano (4,6)
Gasper Lawal: African drums (except for 1), percussion
Ian Wallace: drums
Produced by Peter Walmsley
Chief Engineer: Peter Walmsley
Executive Producer: Peter Thorup
Album co-ordinator: Philip Roberge
Recorded at various concerts in Germany, November 18- December 19, 1972
Released in November 1973, Brain LP (2/1039), Germany only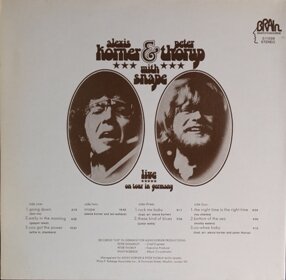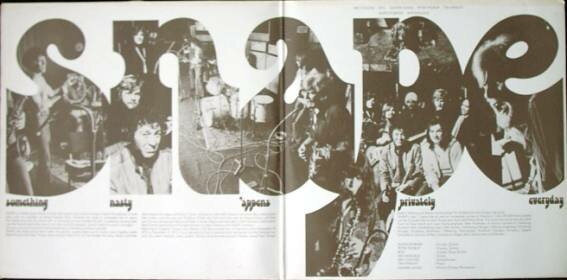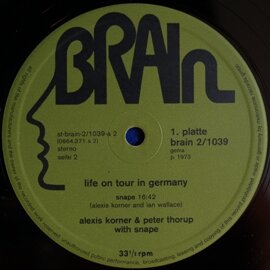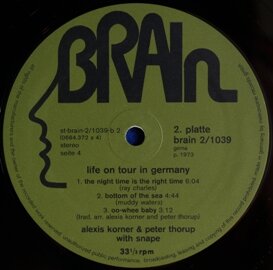 Limited re-issued CD in Japan on Dec 20th 2006
Strange Days Records (POCE-1082)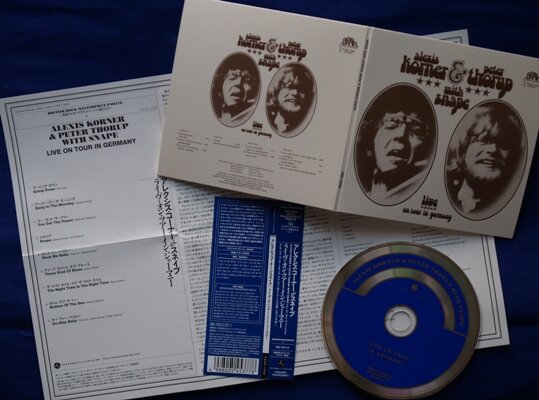 Re-released by Castle Music on CD (CMRDD 1479) in April 2007, on double CD (Disc 1 is "Accidentally Born In New Orleans")
Bonus Track
10. Sunrise (Korner) 3:46
Alexis Korner: vocal/guitar
Peter Thorup:vocal/guitar
Recorded circa July 1973
BBC Session
Previously unreleased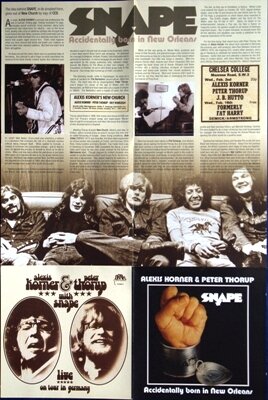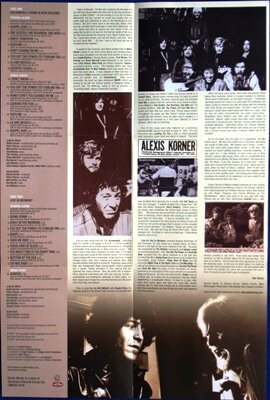 Compiled by Roger Dopson
Sound restoration and digital remastering by Peter J. Reynolds
Authorised by the Alexis Korner Estate
The Copyright is owned by Sanctuary Records Group Ltd.